El Sol Mexican Imports has been a local business since 1994, serving Fort Worth and the Mid-Cities area with some of the finest products in interior and exterio
r home decor.
The business has been committed to selling its traditional imported Mexican goods while adapting to the current trends of the home decor market to provide superior products and service to our customers. We have also incorporated an entire department dedicated solely to working with iron, doing everything from restoring old iron furniture to the complete production of our customers own designs. Due to the evolution of our business and our focus on keeping up with modern trends, while maintaining our loyalty to our roots in Mexican culture, we also due orders upon request. What this means for our customers is, if we don't have it in stock, we will do our best to find the product and make it available at our location.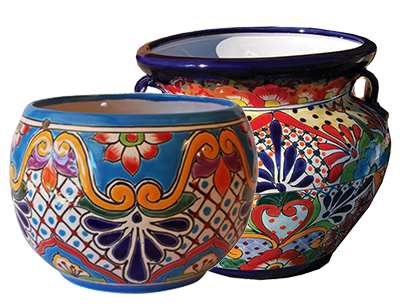 Our goal is to fulfill our customer's desire to make their homes look and feel like the home they've always dreamed about.
Come and shop with us and get ideas to decorate your house.
We have a great selection and affordable pricing!